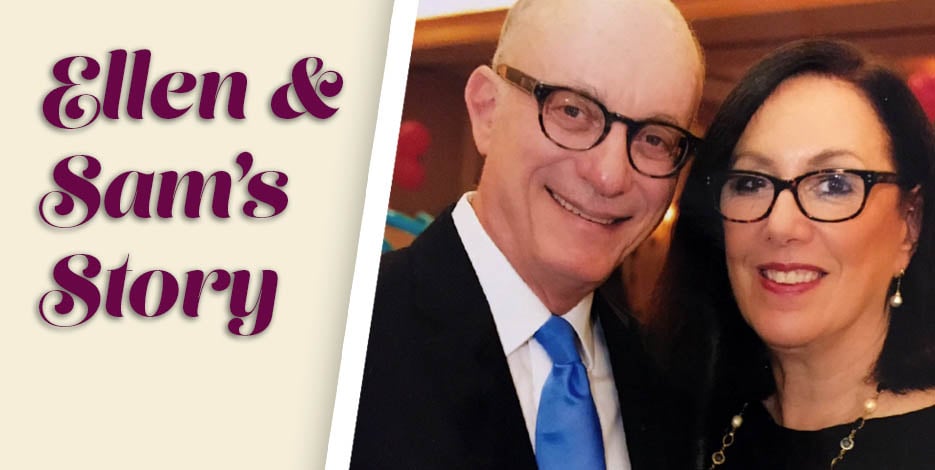 Ellen & Sam's Story
Sam and I have been involved in Chabad for the past 15 years.
From the start, we have been inspired by the way Chabad Naples and its wonderful leadership have invested their hearts and souls into our community. We have personally witnessed the tremendous and exponential growth of the Chabad Naples community and feel proud to have played a part in that growth. Most of all, we have been deeply inspired by Chabad's work with our community's dear children.
The laughter, love and joy that emanate from the children of Chabad Naples are the building blocks of awesome potential. Chabad's leadership have built an incredible oasis of quality Jewish education for our community's youth. It is clear from the organization's impressive success in developing programs for children, that they believe in investing in our future in a tangible way. Their tireless effort is remarkable and the product of that work is something special to behold. We have witnessed both the development and the beautiful outcomes over the past few years, and we know we want to be part of this construction of our community's future.
Sam and I have made the decision to leave a portion of our estate to Chabad Jewish Center of Naples. From our experience over the years, we have come to know it as a very worthy institution and are proud to be part of perpetuating its success for years to come.
As the saying goes, "Our lives are not measured in years, but in the lives of people we touch around us." When you look at how much Chabad Naples has been able to accomplish, with minimal resources, over these past 15 years, let it stir your imagination as to what it could yet accomplish if only provided with greater wherewithal!
It is our hope that others be encouraged to do the same, and partner with Chabad Naples to ensure that this community that we have built together has a legacy for posterity.
- Ellen Goldman-Savage & Sam Savage