Dear Friends,
On Shabbat, we often see a serious and dedicated young man step up to the bimah and lead a congregation of adults in the well-known hymn, Ein Keloheunu - "here is none like our G-d" - and appropriately, there is none like Evan Cohen either! On this proud occasion, Evan needs little introduction - we re already aware of his leadership ability.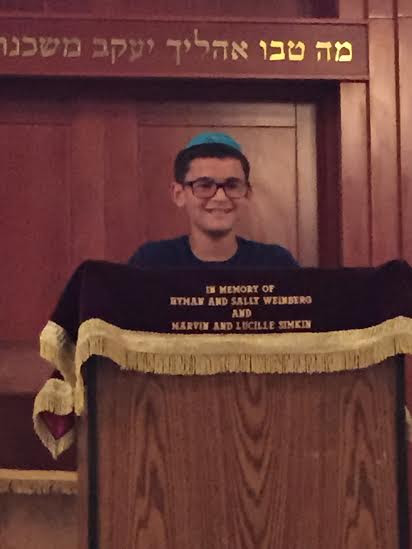 Evan has been with us since he was 7 years old and now he stands before us, an amazing and dedicated scholar, having arrived at his bar mitzvah. We at Chabad can easily share with you all of Evan's wonderfully mature attributes that we observe on a day-to-day basis: his intelligence, his love of learning, his impeccable behavior and respect for others, his heritage and Judaism. At the same time, according to his parents, he seems to have participated in and enjoyed pretty 'normal' childhood pastimes such as bike riding, skate boarding, reading, math, trivia, and camp activities at Camp Judaea.

It is a great honor for us to be celebrating this event with a young Renaissance man - already showing wide range of interests and abilities.

A hearty Mazal Tov to Evan and the Cohen family.
Rabbi Fishel & Ettie Zaklos